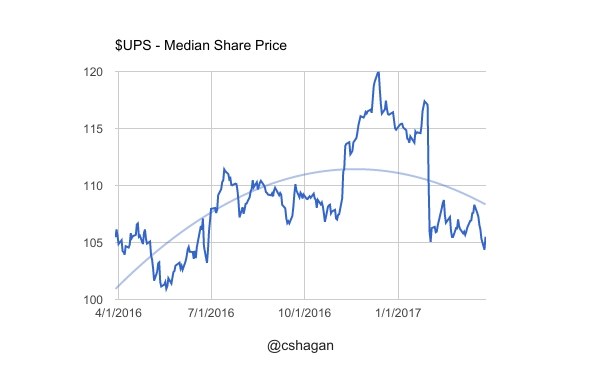 UPS is adding more intermodel stations to China's mega Europe-Asia railway. The Atlanta-based parcel shipping giant recently added stations in China, Poland and Germany to its intermodel rail service between Europe and China. The London to Yiwu trip runs 12,000 km in 18 days. Rail is half the cost of air and take half the time as sea transport and the span is incredable. The railway crosses Belgium, France, Germany, Russia, Kazakhstan, Belarus and Poland, before coming through China.
According to Railway Gazzettee: Changsha, Chongqing, Suzhou and Wuhan have been added in China, joining Zhengzhou and Chengdu. The additional locations have been chosen for their proximity to manufacturing, commercial and cultural centres in inland China. Duisburg and Warszawa have been added to the European end. The industrial Ruhr area of Germany provides access to rail, river, road and air transport, while Poland is a centre for e-commerce fulfillment, research and development and manufacturing. UPS offers full container and less-than-container-load services in both directions. Customs clearance is limited to China and European import/export countries, and security options include GPS tracking. Temperature control is available for sensitive cargo.
The long move by UPS is a smart strategy to increase market share and get a leg up on Amazon (NASDAQ:AMZN). It is no secret that mega-giant Amazon could move into the parcel shipment space and wipe out a good amount of U.S. domestic parcel business revenues through margin competition, free shipping and outright replacement. In addition FedEx (NYSE:FDX) has better metrics over the past few years - they have outperformed UPS - despite having numerous weak points. By increasing the international supply chain and freight capacity over the next two years, UPS will position their international parcel, supply chain and freight lines to outpace revenues generated from U.S. domestic operations. UPS received postive analyst rankings in January and February with an average price target of $115.29 per share. Merrill, Barclays, BMO and JP Morgan currently have the security listed at hold.
This rail service is expected to save customers up to 65% versus air freight and improve time-in-transit by 40% versus traditional ocean freight service.The new rail service offers closed circuit TV monitoring during train transition, seal management, alarms and optional GPS container tracking. The customs clearance process has been simplified and is limited to China and European import/export nations. It also offers several other improved facilities that will provide customers with fast and cost effective shipping solutions. - Cindy Miller, President of UPS Global Freight Forwarding